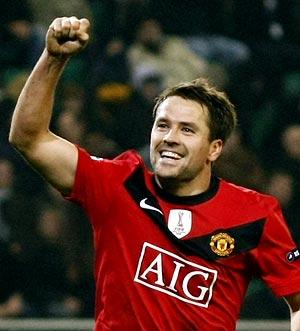 Manchester United striker Michael Owen will miss the rest of the season with a hamstring injury, manager Alex Ferguson said on Friday.
Owen pulled up during Sunday's League Cup final against Aston Villa, having scored United's equaliser in the 2-1 win.
"It's a terrible blow for the lad," said. "It's more serious than we thought."
Owen has had a bad time with injuries over the last few years and this injury could also land a heavy blow to his career in the England team.
Fergsuon also confirmed that Owen, who joined on a free transfer from Newcastle United last year, will have surgery on Monday.
United, who are chasing the Premier League title and the Champions League, now have just Wayne Rooney and Dimitar Berbatov as recognized strikers as the season reaches its climax.