Formula One world champion Jenson Button has agreed terms on a three-year deal with McLaren and could sign a contract within days, Britain's Guardian newspaper reported on Tuesday.
There was no immediate comment from the Woking-based team or the driver's management.
The newspaper's long-standing Formula One reporter Alan Henry, who has close connections with McLaren, said the deal would be worth £6 million ($10.10 million) a year to 29-year-old Button.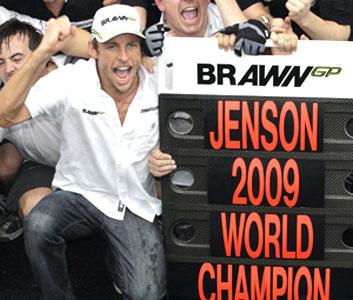 If the deal goes through, Button would almost double his current salary and partner compatriot Lewis Hamilton in all-British line-up of champions at the Mercedes-powered team.
He won the championship with Brawn this year, with that team becoming Mercedes Grand Prix next season after a takeover was announced on Monday.
Button was given a guided tour of the McLaren factory last Friday.
Brawn chief executive Nick Fry said on Monday that he hoped a deal could still be done with the driver but made clear that the Mercedes' takeover did not mean the team would now throw more money at him.
"We've had discussions with Jenson which we think are a sensible salary and this is not going to change anything in that respect," he told BBC radio.
"I hope Jenson will be with us next season, we've worked together for a good few years now and succeeded in winning a world championship together," he added.
"We want Jenson to be with us but we have to recognise that Formula One is not divorced from the rest of the world. We work within a budget and if we spend the money in one area, we can't spend it in another."
Glock signs for new Manor F1 team
Former Toyota driver Timo Glock of Germany has signed to race for Manor Grand Prix in 2010, the new Formula One team said on Tuesday.
"I'm absolutely delighted that Timo has chosen to drive for our team," the British team's technical director Nick Wirth said in a statement.