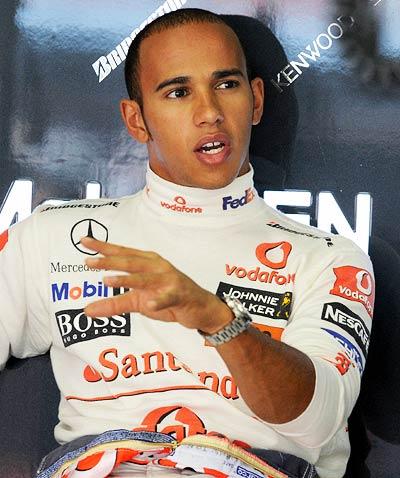 Former Formula One world champion Lewis Hamilton said that he is eager to regain his title from new team-mate and reigning champion Jenson Button.
Hamilton had won the championship crown in 2008, he will be joined by Button, who has signed a seven million pounds-a-year deal with McLaren.
"You're always working with your team-mate, but clearly both of us want to win," The Mirror quoted Hamilton, as saying.
Last season, Hamilton had scored just nine points in the first nine races, but had a stunning second half, bagging two wins to finish fifth in the standings.
The 24-year-old is certainly making the most of his time with McLaren, as his bond with the team grew stronger after he turned around their fortunes following a nightmarish start.
With Hamilton and Button, it will also be the first time in F1 history that a team will start the season with the two most recent world champs.
Earlier, ex-team boss Eddie Jordan had said: "It is mouth-watering, as on the one hand you have a team that was built for Hamilton. But, Jenson will bring a different feeling to it.
"But Lewis's father, Anthony, is a tough customer and he will be looking for absolutely the best for that side of the camp. Jenson will need to play all his cards very well."