Chelsea's ace striker Didier Drogba has said there is no guarantee that he will stay at the club for the rest of his career.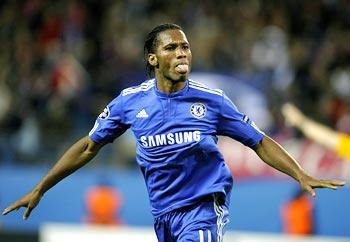 Drogba, who was signed by Chelsea for 24 million pounds in 2004, still has two years of his contract to run.
He said: "When I signed a new contract at Chelsea, I always said I wanted to finish my career here. But I am well placed to say that anything can happen. When I was at Marseille I said I would finish my career there but, one week later, everything changed."
Chelsea Carlo Ancelotti was forced to deny summer claims that Marseille had made a bid for Drogba, The Sun reports.
Drogba added: "I hope I don't miss the return match as the Velodrome has an exceptional atmosphere."