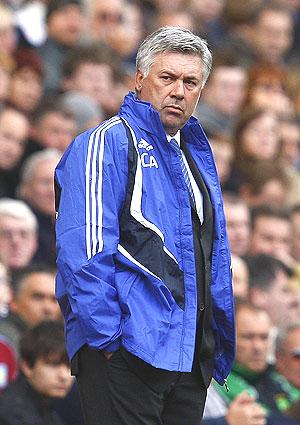 Chelsea boss Carlo Ancelotti believes that the club is benefiting from England's ouster from the 2010 World Cup as John Terry, Frank Lampard and Ashley Cole have all looked in good shape.
Ancelotti said the trio is fired up and motivated to show they are better than what happened in South Africa.
"If you have character, then after a problem you cannot have no motivation. But from this, I think the English players are taking more motivation from the World Cup," The Sun quoted Ancelotti, as saying.
"They have all come back with good motivation and I think they are in good condition.
"The English players like Terry, Lampard and Cole are all now showing very good physical condition," he said.
Asked if England's World Cup ouster was benefiting Chelsea, Ancelotti said: "I think so. To have a good rest after the World Cup was a necessity.
"They had a very long season in England and they needed to have good recovery time."