Indian driver Karun Chandhok will miss Sunday's Hungarian Formula One Grand Prix after also being dropped by Hispania for last weekend's race in Germany.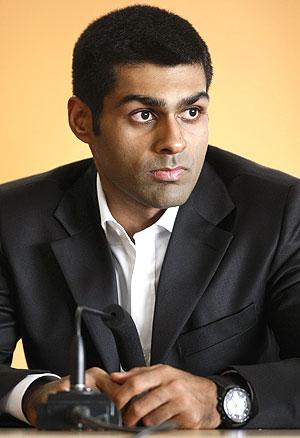 The Spanish-based team listed Japan's Sakon Yamamoto and Brazilian Bruno Senna as their drivers in a preview for the race issued on Tuesday.
"I can't wait to go back to the Hungaroring as I know the circuit already very well from my Formula One races with Super Aguri, Spyker F1 and with ART in GP2 series," said Yamamoto, who brings important funding to the cash-strapped team.
Chandhok, the second-highest ranked in the standings of those racing for the new teams, said before Germany that he expected HRT to pick and choose between their drivers for the remainder of the season.
He said on Tuesday that he had known already last weekend that he would not be in the car at the Hungaroring, although he would be at the track until Saturday afternoon in case he was needed.
"They are going to do what they need to do from their point of view," he said of the team's position. "What can you do? I just have to keep my chin up.
"The long summer break is coming up and we'll have to see what happens for the rest of the season."
Yamamoto, one of two test drivers with Austrian Christian Klien, failed to finish in Germany after being 20th at the British Grand Prix, where he took Senna's place.