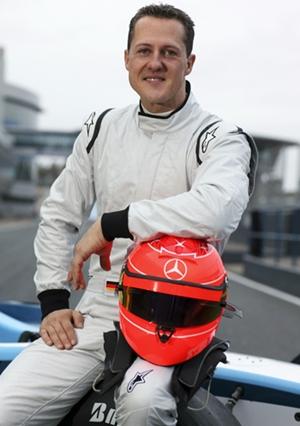 Seven times Formula One champion Michael Schumacher, who has come out of retirement to sign a three-year deal with Mercedes at the age of 41, says he could stay on beyond his current contract.
Mercedes have taken over 2009 champions Brawn, run by Schumacher's friend and former Ferrari technical director Ross Brawn.
"The good thing is that Mercedes believes in me and is giving me the chance for three years to have success," the German told Bild newspaper on Wednesday. "But it does not mean it will end after three years."
"I thought about everything very carefully: Am I just spontaneously high or is my enthusiasm long-term?" Schumacher said. "I have been excited for quite some time and can imagine doing this for a few years."
The German retired in 2006 after winning two titles with Benetton and five with Ferrari, with Brawn the technical director in both teams.
He will be up against former world champions Fernando Alonso, now at Ferrari, Lewis Hamilton and reigning champion Jenson Button at McLaren.