Vitantonio Liuzzi clocked the sixth fastest time as Force India began its final test ahead of this year's World Championship with the Italian driver carrying out set-up work and pit-stop practice.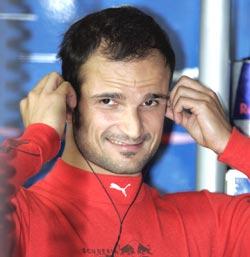 Weather conditions at the Circuit de Catalunya were significantly better than the previous two weeks' tests in Jerez and Liuzzi was able to complete 65 laps without any major issue.
Several red flag periods interrupted some of the team's planned running, however his best lap of 1:24.064 was still the sixth quickest of the day even though his programme principally concentrated on pit stop practice and drills and general set-up work.
"Once we realised the track was not good enough to conduct some useful testing, we concentrated on set-up and pit stop practice to get back into the rhythm of a race weekend,"
Liuzzi later said.
"Overall it was quite OK but we concentrated a lot on the pit stop practice to get the guys back up to speed. Tomorrow will be where we move to look at performance and long runs so it should be a more representative day with regards the pace of the new car," said the Italian.
Outlining Thursday's programme, chief race engineer Dominic Harlow said, "The first day of our final pre-season test was concentrated on race team pit-stop practice, with simulations of live race stops and various different race scenarios conducted through the day. The circuit conditions weren't particularly good today, and tomorrow will be used to continue our set-up and development programme."
Red Bull driver Mark Webber topped the chart with 1m 21.487s, which was over nine-tenths of a second faster than Nico Hulkenberg in the Williams.