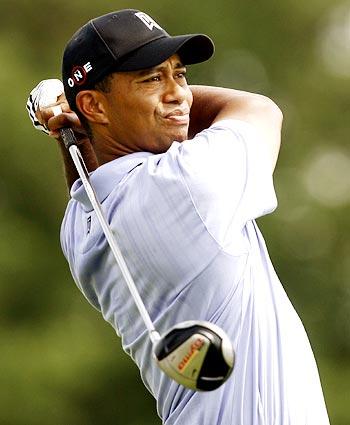 Tiger Woods' caddie Steve Williams thinks that focus is key for the World No.1 to succeed on his return during Augusta Masters after a scandalous four months break.
Williams will be carrying the disgraced Wood's bag at his comeback appearance at the Masters next week, but said he was not expecting a crowd reaction.
"The people that go and watch Augusta, they call them patrons there, not spectators," he said in an interview with New Zealand news channel TVNZ on Tuesday, hinting that it was this reason that Woods chose the tournament for his comeback.
"Augusta are very specific with who they let in there, so they are genuine golf fans. I don't really expect any of those people having any problems. I think they will be very happy to see Tiger playing at Augusta where he's been successful," Williams said.
The Kiwi caddie said that at his 25th return to the golf course in Atlanta, he expected Woods' ability to focus would determine his success, FOX Sports reports.
"Just focus, I think that is going to be the big thing. Tiger hasn't played competitively in four months and hasn't played any warm-up tournaments going into a major championship," he said.
"They are difficult tournaments at the best of the times having not played a practice tournament or a pre-tournament, it is going to be difficult, so just to keep his focus on what we are doing, that is going to be the foremost thing in my mind," he added.
Woods has not competed since his victory at the Australian Masters on November 15, 2009, following his fall from grace amid revelations about his private life.