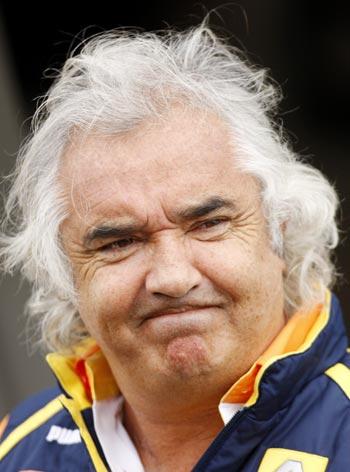 Banned former Renault team boss Flavio Briatore said he had been betrayed by Formula One on Friday and promised to hold a big party when he eventually emerges victorious.
The Italian was handed a life ban this week for his role in Nelson Piquet's deliberate crash in last year's Singapore Grand Prix.
Renault were handed a suspended permanent ban at Monday's International Automobile Federation (FIA) hearing in Paris.
"In the end I will win and you will see, we will have a big party," he said.
"It will be well organised and we'll invite everyone who has stayed close to me in these difficult times."
"I've been betrayed by my own world.I will talk only at the right time, assuming they let me talk," Briatore added.
The sport's commercial supremo Bernie Ecclestone, Briatore's friend and business partner, has said the life ban is too harsh as has Ferrari president Luca di Montezemolo.
Media reports have said Briatore will appeal to the FIA or take his case to the civil courts.
"Look at the verdict the FIA put online on Tuesday. It's not about me," he said.