Formula One's governing body was made aware last year of allegations that Renault had fixed the Singapore Grand Prix by ordering Brazilian Nelson Piquet to crash, a British newspaper reported on Friday.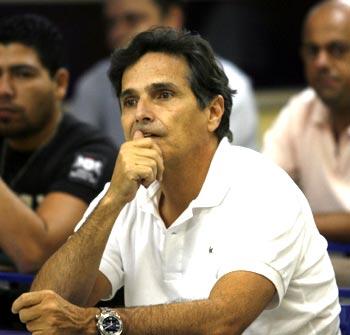 The Daily Mirror quoted the driver's father and namesake, also a triple world champion, telling investigators that he had spoken informally to FIA race director Charlie Whiting at the season-ending Brazilian race in November.
Piquet and Whiting worked together at the Brabham team in the 1980s, with the Briton acting as the champion's chief mechanic.
"When this thing happened in Singapore I couldn't believe it," the Brazilian declared in excerpts from an interview that the paper said was conducted by private investigators Quest in London on August 17.
"Anyway, in Brazil I talk to Charlie," he added.
"I got him and said 'Look what could happen to Nelson if I bring this up? And I was afraid to screw up the career of Nelson."
"In the race in Brazil I called Charlie and I told the whole story to Charlie," Piquet added.
The International Automobile Federation (FIA) was not immediately available for comment.
The body began investigating the allegations after Piquet junior was dismissed by Renault and then made a statement to the FIA alleging he had been ordered to crash to help team mate Fernando Alonso win.
Former champions Renault will face the FIA's world motor sport council in Paris on Monday to answer charges of fraudulent behaviour that could see them kicked out of the championship or fined heavily.
Team boss Flavio Briatore and his engineering head Pat Symonds have already left the team and Renault have said they would not contest the charges.