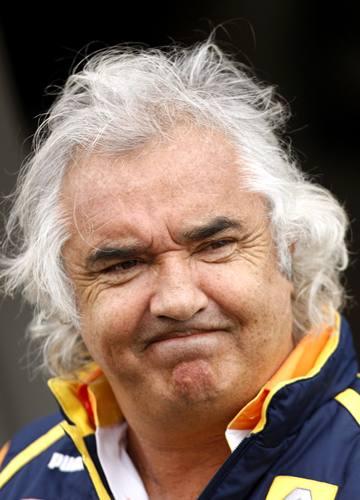 Renault parted company with flamboyant team boss Flavio Briatore on Wednesday and said they would not contest charges that they had fixed last year's Singapore Grand Prix by ordering a driver to crash.
"The ING Renault F1 Team will not dispute the recent allegations made by the FIA concerning the 2008 Singapore Grand Prix," the team said in a statement.
"It also wishes to state that its managing director, Flavio Briatore, and its executive director of engineering, Pat Symonds, have left the team.
"Before attending the hearing before the FIA World Motor Sport Council in Paris (on September 21), the team will not make any further comment."
Briatore and Symonds were due to appear before the governing International Automobile Federation to answer charges they ordered Brazilian driver Nelson Piquet to crash in Singapore a year ago to help Spanish team mate Fernando Alonso win.
The FIA can impose various penalties for fraudulent conduct including kicking a team out of the championship.
Piquet, 24, was dropped by Renault in August and has testified to the FIA that he was told when and where to crash during the sport's first night race in Singapore.
Renault and Briatore had in turn accused the Brazilian and his father, a triple world champion and namesake, of false allegations and attempted blackmail.
Italian Briatore led the team to two Formula One constructors' and drivers' championships with Alonso in 2005 and 2006 after also winning titles with Benetton and Michael Schumacher in 1994 and 1995.
A business partner of Formula One's commercial supremo Bernie Ecclestone, with the two co-owning English second division soccer club Queen's Park Rangers, Briatore was also a leading figure in the Formula One Teams' Association (FOTA).
Photograph: Reuters