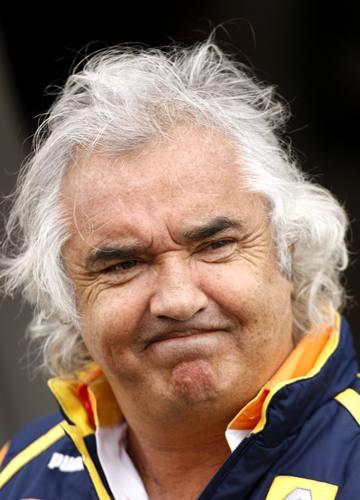 Singapore officials are confident the race-fixing scandal surrounding Renault will not impact next week's F1 Grand Prix in the Southeast Asian city-state.
Renault will appear before the FIA in Paris on Monday charged with ordering Brazilian Nelson Piquet to crash deliberately in last year's inaugural race in Singapore to help team-mate Fernando Alonso win.
"From what I understand from the experts, this is really about more a particular team's tactics and so on, not a comment about the venue," Senior Minister of State for Trade and Industry S Iswaran told reporters during a site visit on Thursday.
"So I don't think it has any particular impact on Singapore.
"This is really a matter between the [Formula One governing body] FIA and the teams.
"We are a host for the race, our job is to make sure that we put on a good show, so that the visitors come here and enjoy themselves, have an eventful experience and a memorable one."
Singapore GP executive director Michael Roche said the target of 90 percent ticket sales for the night race has been reached and preparations are well on track.
"We were delighted to reach that figure but filling the circuit to capacity is practically impossible given the unpredictable nature of crowd management," Roche said on Thursday from the room where the podium finishers will address the media.
"The main stands are sold out but its difficult to meet the needs of groups who all want to sit together in the same block with so little time remaining before the race.
"As we are a street circuit we are limited on the amount of 'walkabout' tickets we can supply on a daily basis as well... Our limit is 20,000 and we have no trouble selling those," he added.
Roche confirmed that organisers had spent S$3 million (US $2.1 million) on overseas advertising for the event and expects around 40 percent of the daily 85,000 capacity to originate from outside Singapore.
"The economic downturn does not seem to have really affected us," he added.
"There was always a buzz surrounding sales throughout the build-up. The possible return of Michael Schumacher and success of British-based team Brawn has helped considering the amount of ex-pats that live here from that part of the world."
Looking ahead to next week's race and beyond, Roche said he expects the haze currently choking Singapore from forest fires in neighbouring Sumatra, Indonesia would not hold up the event.
"As we have floodlights, we have a lot of elasticity in terms of time constraints. We don't have a reserve day but will not need one as we will finish on schedule," he added.