Former Renault team boss Flavio Briatore will seek to overturn his life ban from Formula One in a Paris court on Monday.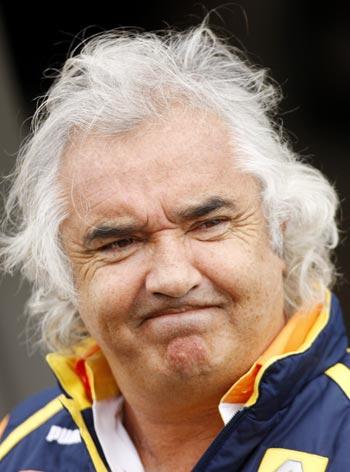 "This decision is a legal absurdity and I have every confidence that the French courts will resolve the matter justly and impartially," Briatore said in a statement confirming the court action on Sunday.
Briatore, known as much for his love of yachts and parties as for his dominance of Formula One, was handed a life ban in September for his role in a race-fixing scandal at last year's Singapore Grand Prix.
According to Sunday's statement, Briatore will argue that his right to a free and fair defence to the charges was flouted.
He will also say the ban was not imposed by an impartial judge, as the head of the International Automobile Federation (FIA) tribunal that made the decision was FIA president Max Mosley.
"In this case, the FIA has been used as a tool to exact vengeance on behalf of one man," Briatore said in the statement, which added that he would seek damages over the decision.
Formula 1 commercial supremo Bernie Ecclestone said he was unsure what powers the court would have.
"I've always thought the punishment was a little too harsh for the crime," Ecclestone, a friend and business partner of the Italian, told Reuters.
"I don't know what the civil court will do, I don't know what powers they have."
Brazilian Nelson Piquet blew the lid off one of Formula One's biggest scandals after being dropped by Renault in July when he told the FIA that he had been ordered to crash deliberately at last year's race in Singapore.
He said he had done so to bring out the safety car and help his Spanish team-mate Fernando Alonso win the race.
Former champions Renault were handed a suspended permanent ban while engineering head Pat Symonds was banned for five years.
Briatore has said he felt betrayed by Formula One and will fight against the ban, promising to hold a big party were he to eventually emerge victorious.