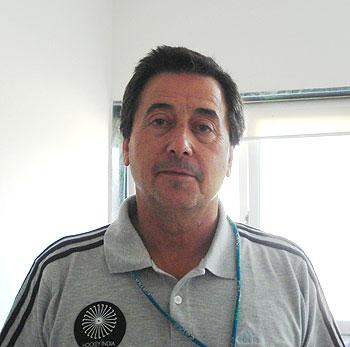 Defying Sports Authority of India's gag order, Indian hockey team's chief coach Jose Brasa has called his employer SAI a "liar" and said he is not willing to prolong his association with the national side once his contract expires in November this year.
The Spaniard alleged that SAI was lying about the salary and facilities it was providing him.
"Sports Authority of India (SAI) has claimed that they are paying me Rs 7 lakhs per month as well as family accommodation, which is a lie. I am getting Rs 4.2 lakhs per month that means 7000 euros," Brasa told PTI Bhasha from Pune.
"Even the club coaches in Europe get better than this. As far as family accommodation is concerned, I am not using their 4 star hotel facilities. In fact, I am saving their money, approximately Rs 3 lakhs per month. I don't understand why SAI is lying." he said. 
Completely miffed with the system, Brasa said he does not want to continue beyond November 30, when his contract with SAI will expire. 
"I definitely would not like to continue in the same situation. My contract is expiring on November 30 and that's it. I am sure authorities here will not be keen to renew my offer," he said without referring Hockey India secretary general Narinder Batra's statement that he would have sacked Brasa if he had the power.
The International Hockey Federation's master coach, however, refused to disclose his future plans.
"This is a secret. I neither confirm nor deny this. You have to wait and watch," Brasa said. Rattled by the negative publicity surrounding the Games, SAI has recently issued instructions to the chief and national coaches and had asked them to refrain from speaking to the media. 
The Indian hockey team, which currently practicing in Pune, will play the upcoming Commonwealth Games and Asian Games in November under Brasa's guidance. 
With less than a month to go for the Delhi Games, Brasa has also demanded that the National stadium, the venue for the hockey event, be made available to his boys before September 15, failing which India would lose out on home advantage. 
"We must practice at the National Stadium from September 15 onwards otherwise we will not be able to avail the home advantage. Matches against Korea are also planned before the Games," he said.
He also said that he wants to take team to Guangzhou before the Asian Games to take a stock of the facilities there. 
"This was planned in March just after the World Cup that we will go to Guangzhou in September. I hope we will go there for 5-6 days and play some matches," Brasa said.