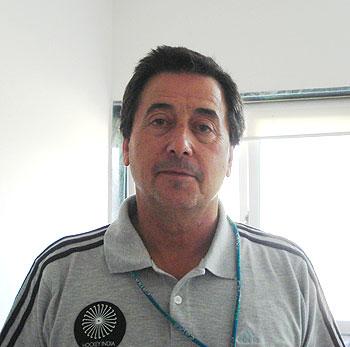 Hockey India (HI) on Friday lashed out at India's chief coach Jose Brasa for his criticism of the Sports Authority of India (SAI) and the national body, saying the Spaniard is trying to portray himself as a "martyr" after failing to deliver in his job.
Brasa had claimed that SAI and HI officials ill-treated him after appointing him as the chief coach in May last year.
His comments have infuriated HI, whose secretary general Narinder Batra said instead of Brasa, it is SAI which has been tolerating the antics of the Spaniard.
"What I feel is that Brasa wants to paint himself as a martyr because he knows his contract won't be renewed after the Asian Games. He has failed to deliver. Nothing is exceptional about him," Batra said on Friday.
"I talked to a few players and they said whatever knowledge he had, he has given it in the initial few months and now he has nothing new to give. He has no idea about drag-flicks so we had to bring in Jugraj Singh with the team," he said.
"All his issues are with SAI but I must admit SAI has been very fair with him. SAI tolerated him. He is the one who has been unfair to his employers. He has been misusing the media," the HI official added.
Brasa, in his grievances, had said that on his appointment, SAI had promised accommodation for his family and schooling for his kids but till today nothing has been done in this regard.
Batra alleged that Brasa is creating divisions within the team.
"He is the biggest mischief creator I have ever seen. He is breaking the team. If HI is asked, we would prefer (national coach) Harendra Singh any day," he said.
The HI official, however, admitted that Brasa is right on his point that in no top hockey playing country in the world the selectors pick the team barring India and Pakistan.
But he refused to accept that the Spaniard has no say in the selection process.
"He is right on that point but what can we do when we have such a system in place. But if he has said that he is not party to the selection process, he is lying. He is involved in all selections. He is signatory to all the selections," Batra said.
Photograph: Bikash Mohapatra/Rediff.com