Ferrari marked their 800th Formula One Grand Prix on Sunday with a meagre haul of 10 points and their drivers moaning about damage limitation and boredom.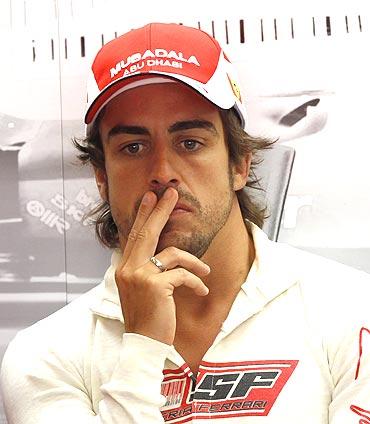 "This was definitely a very poor weekend for us," said team principal Stefano Domenicali. "It's a shame we were unable to celebrate our 800th Grand Prix in a worthy manner.
"We did not have the performance level we expected and we were definitely inferior to the two teams which dominated the Turkish weekend."
Brazilian Felipe Massa, whose three previous wins in Turkey once led him to joke about taking out honorary citizenship, saw little to laugh about after starting eighth and finishing seventh.
Spain's double world champion Fernando Alonso was a place behind him.
"It was a very boring race for me, from start to finish, but it was also very difficult," said Massa, who banged wheels with Renault's Robert Kubica and was then stuck behind the Pole and the two Mercedes.
One of them was driven by seven times world champion Michael Schumacher, Ferrari's most successful driver in a previous existence, who finished fourth.
"It was a case of damage limitation in what was a very difficult weekend," said Alonso, the former Renault driver who slipped from third in the championship to fourth.
"Our aim in this championship is to fight with McLaren and Red Bull for the podium, definitely not with a Renault for eighth place.
"We have to improve our performance."
Ferrari are the only team to have competed in the championship since the start in 1950.
Founded by the late Enzo Ferrari, they have won a record 15 drivers' titles, 16 constructors' championships and 211 races.
The Italian team have also had 632 podium finishes, 203 pole positions and 221 fastest laps.