Olympic shooting star Abhinav Bindra on Thursday said that the recent controversy involving the National Rifle Association of India (NRAI) has motivated him to perform even better.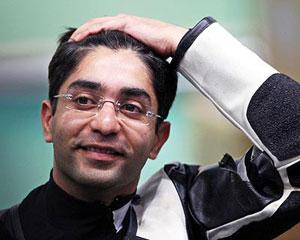 "Well, it was a motivational factor for me to do well. I had in mind that I have to perform to prove them wrong. But I was never really concerned about it," he said on the sidelines of the India International Sports Summit in Mumbai on Thursday.
"Luckily I've been shooting well and I tried to use that criticism positively. The most important thing is I enjoy what I do, so what others say or do, doesn't matter," he said.
The NRAI didn't consider his international scores earlier and matters came to a head when Bindra threatened to give up the sport after being repeatedly asked to come for trials, which disrupted his training schedule abroad.
Bindra said after winning the gold medal, the next target for him was to challenge himself to reach newer limits.
"That's a question I would have asked myself a year ago. Olympic gold is an ultimate dream but now I have to challenge (myself) to new limits. You play to win. So that in itself is a motivating factor. But even if I don't do well now, I'll die as a gold medallist," he said.
Bindra said he was happy with the way shooting had prospered as a sport in the country and added that the country could expect many medals from the sport in the upcoming Commonwealth Games.
"This sport has always been our forte. We have some really top class shooters and its really nice that they are doing well. We have loads and loads of talent," he said.
"If you see then we have done really well in the past at the CWG. We have won plenty of medals and I see no reason why we can't win medals again this year. If we look further ahead, then I am sure we will win more than one medal in next Olympics in shooting alone," he added.