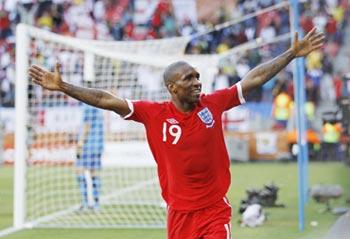 Coach Fabio Capello, who is often accused of being too strict, has eased his rules to allow players to relax with beer. This is said to have been behind England's success against Slovenia in the World Cup.
Capello invited Rooney, Gerrard and other players to join him for a beer the evening before they played against Slovenia.
The beer tactic paid off as England displayed a much-improved performance to reach the last 16 of the World Cup.
Capello laughed when asked why England were so much better than in their previous two games, The Sun reports.
"I did something different. Yesterday evening, they drank beer. You can ask them," he said.
Midfielder Frank Lampard said that most players were wary of Capello's treat. And he said: "You don't have ten beers - you just have one."
Capello made three key changes to England's starting XI. Defoe came in for Emile Heskey, James Milner replaced Aaron Lennon on the right flank and Matthew Upson took suspended Jamie Carragher's place at the back.
Emotional Capello said after the match: "We played together, fought together. This was the team I know. They can go forward - their mind is free."