Switzerland's Roger Federer has fended off Pete Sampras's suggestion that he could win up 10 Wimbledon titles.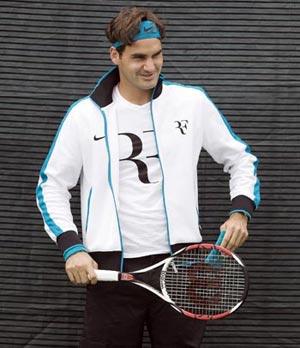 World No 2 Federer opens his campaign on Monday against Colombian Alejandro Falla, doubtlessly eager for a straight-sets victory and a quick exit from centre court so he can watch Switzerland's World Cup match.
Told of Sampras's prediction, Federer was chuffed, but cautious.
"Well, that's nice of him to say that," Federer said.
The Courier Mail further quoted him as saying: "I don't feel pressured by him saying that because people have already compared me to Sampras when I had no grand slams. I've done really well, considering the pressure I've always had surrounding me."
Federer has lost only once at Wimbledon since 2002 - to Nadal in the magnificent 2008 final - but there are suggestions he may have come back to the field slightly with defeat by Lleyton Hewitt in the Halle final.
A master practitioner of creating doubt in the minds of his rivals, Federer dismissed his fourth-round loss at the French Open and defeat in Germany.
"It's about winning Wimbledon again," he said.