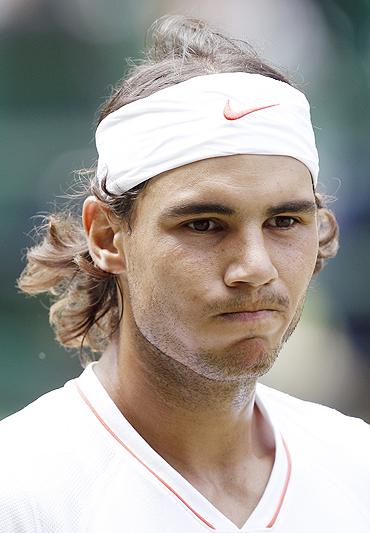 Tennis World No 1 and Real Mallorca shareholder Rafa Nadal has hit out at governing body UEFA for excluding the financially-troubled La Liga club from European competition this season.
Mallorca finished fifth in the league last campaign and qualified for the Europa League but UEFA ruled last week the Balearic Islands club, who are in administration, had not fulfilled the admission criteria.
UEFA did not publish the reasons behind the decision, which Mallorca have appealed.
"I am like all Mallorca fans," Nadal, who was born on the island, told IB3 TV.
"It's a hell of a blow because playing in Europe fills you with excitement and the players have earned it," the Wimbledon and French Open champion added.
"I don't know the reasons behind the exclusion but if it is for economic reasons there would not be any European competition at all because everyone is in the same situation."
Mallorca said in May they had applied to go into voluntary administration in an effort to sort out their finances.
Like many Spanish clubs, they have been slipping ever further into debt due to surging wage and transfer costs and a recent University of Barcelona study indicated they had debts of around 85 million euros ($110 million).
Nadal became a shareholder in the club this month and his uncle, former soccer professional Miguel Angel Nadal, is assistant to new coach Michael Laudrup.
Mallorca noted on their website (www.rcdmallorca.es) that La Liga champions Barcelona had admitted earlier on Tuesday to making a loss of almost 80 million euros last season and their gross debt was more than half a billion euros.