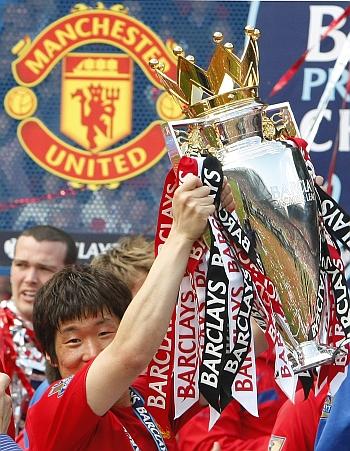 Manchester United has been rated as the most valuable sporting club in the world.
A study done by Forbes.com said that shrewd marketing to a worldwide fan base made Manchester United the richest club in the world.
Forbes released its list of the world's most valuable teams on Wednesday, with the Premier League club valued at $1.84 billion.
The second highest and top North American franchise is the National Football League's Dallas Cowboys valued at $1.65 billion.
The New York Yankees, Washington Redskins, New England Patriots, Real Madrid, New York Giants, Arsenal, New York Jets and Houston Texans are also in the top 10.
United's top ranking is in spite of the club's heavy debt, with Forbes factoring in endorsements, merchandise sales, sponsorship and television revenues when considering a company's value.
Amid protests from fans, Manchester United's owners Glazer family has said it would not entertain offers to buy the club, which has around $1 billion of debt.