Hockey India president Vidya Stokes on Thursday accepted the resignation of women's team coach MK Kaushik, a day after he relinquished the post in the wake of the sex scandal that has rocked the national game.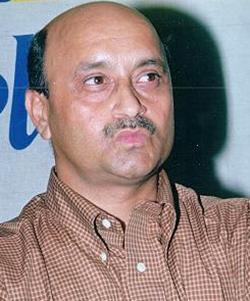 Kaushik tenderd his resignation to Stokes on Wednesday, a day after a fringe player Ranjita Devi had levelled allegations of sexual harassment against him.
"Hockey India president Mrs Stokes has accepted Kaushik's resignation," HI secretary general Narinder Batra said.
Meanwhile, chairman of the five-member HI enquiry committee Rajiv Mehta said that they received replies of both the parties on Thursday and will be submitting their report to the federation president on Friday.
"Both Kaushik and Ranjita have given their replies and clarifications we have sought from them. We will study their replies thoroughly and hopefully come out with our report tomorrow," Mehta said.
He also rubbished reports that some more players have lodged complaints against Kaushik, who has been involved with the women's team for nearly 20 years.
"We have received no more complaints against Kaushik except for the one by Ranjita," he said.
Although Kaushik stepped down from the coach's post, he pleaded innocence, saying the allegations were baseless and he was a victim of "big-time conspiracy".
HI also sacked videographer Basavraj whose photographs with prostitutes in compromising situations during the recent Canada and China tour were sent to the national body through an anonymous e-mail.