US Open champion Juan Martin Del Potro will be unable to defend his title this month, having failed to recover from a wrist injury which has kept him out since January.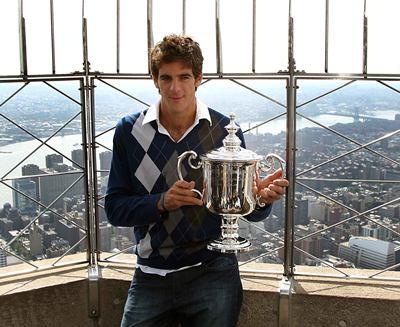 "I feel extremely sad to announce I will not be able to defend my US Open title," the 21-year-old Argentine told the ATP Tour website (www.atpworldtour.com) on Saturday.
"Winning in New York last year has been my major accomplishment in tennis and my best memory so far."
The tournament starts on August 30 and has already lost the women's world number one Serena Williams who pulled out on Friday with a foot injury.
"It is unfortunate that Juan Martin has not recovered from wrist surgery in time to defend his U.S Open title. We wish him all the best and look forward to his return to New York next year," said tournament director Jim Curley in a statement.
The tall Argentine beat Roger Federer in five sets in 2009 to capture his first grand slam title but this season has been ruined by his wrist problem.
Del Potro played in the Australian Open but pulled out of a series of tournaments after that and announced in May he was having surgery and would almost certainly miss the three remaining grand slams.