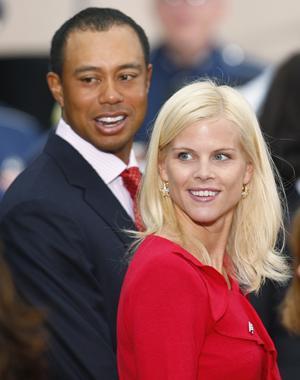 Golfer Tiger Woods is giving his Florida home to wife Elin Nordegren as part of their multi-million-dollar divorce settlement, it has emerged.
According to a source most of the terms of the couple's divorce had been agreed upon.
Nordegren was initially going to take a home under construction in Jupiter, Florida, but changed her mind and decided she wanted the Windermere home the couple once shared, the source said.
Woods had been living in the Windemere home since he and Nordegren separated but will reportedly move into the Jupiter home permanently.
"It's got a state-of-the-art gym and was built to his specs. And it keeps him just a few hours' drive from his children," the Herald Sun quoted source as telling RadarOnline.com.
The source also said that Ms Nordegren had not decided if she would move into the Windermere home or sell it.
"But one thing is for sure, she will walk away from the marriage with enough money to do whatever she wants."
The couple separated after a confrontation last November over Woods' affairs.