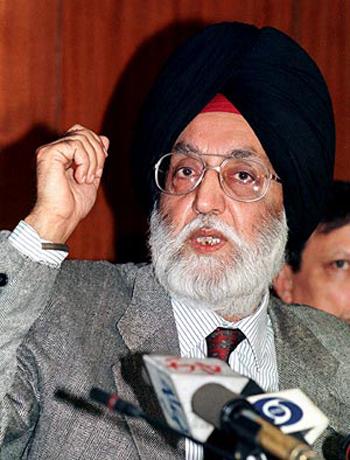 Sports Minister M S Gill said he was unaware of any bid for the 2019 Asian Games by the Indian Olympic Association (IOA) since his ministry has not yet been approached by the apex sports body.
Media reports had claimed that Indian Olympic Association (IOA) quietly bid for the 2019 Asiad informing the sports ministry only after the expiry of the June 30 bidding deadline to seek the mandatory government approval.
However, Gill said bidding is a lengthy process and so far nothing has happened.
"I don't know about any bid yet. The Sports Ministry can only have a view if things are done in a system properly. If you want to bid for anything, you have to prepare a lot of documents and you have to have your own council meeting, financial documents, planning documents and have to submit those to the ministry.
"The ministry has to consult and get the view of finance ministry to see how much money is being spent. You start at a tiny thing and then it gets unlimited because the burden is on state," Gill told reporters outside the Parliament.
The Minister said presenting a bid was a long and well-thought process and things can not be done in a hurry.
"After that we also have to consult the Home Ministry, security, tourism, planning commission. After that we have to think about our own view and then go to cabinet once or twice. So nothing has happened yet and nothing is before us," he said.
Twice in the past -- for 2006 and 2014 Games – Delhi has unsuccessfully bid for the Asian Games.