Primed for his first race in a Force India car, Vitantonio Liuzzi said the track at Monza for Sunday's Italian Grand Prix would be a difficult test for all the drivers and the key would be to get the exits right from the difficult corners.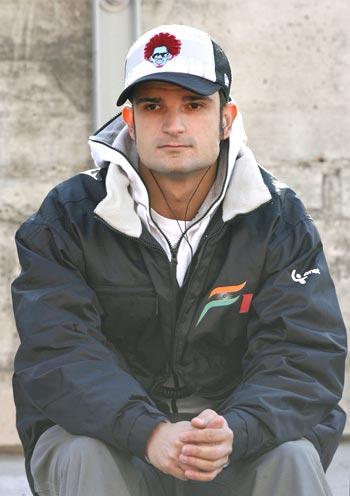 The Italian, who replaces compatriot Giancarlo Fisichella in Force India, said he was raring to get behind the wheels and race before his countrymen.
"Everyone loves Monza because of its history and the great atmosphere. I think it's one of the greatest races—it's the only place where you see people jumping onto the circuit, passionate about the cars and running on the track. It's really unbelievable," he gushed.
But once a driver hits the circuit, Liuzzi said, it would be a thorough test of his race craft.
"The track lay out might look easy but it's a difficult technical circuit as the key to going fast is to be quick going out of the corners down the straights and not rolling into the chicanes.
"The first corner is one of the hardest on the track... It's very tight and with less down force there this year we will see many more mistakes," Liuzzi predicted.
"The second Lesmo is a great corner as you are trying to carry a high speed through a tight corner with very low down force on the car. It feels like you are sliding on four wheels as the car is not stuck on the ground. It actually feels like something is broken on the car," he said.