Kimi Raikkonen says he is determined to keep up his rallying activities wherever the Finn ends up after leaving Ferrari at the end of the Formula One season.
"If I do Formula One, it's going to be in the contract that I'm allowed to do it (rallying)," he told reporters at the Abu Dhabi Grand Prix on Thursday.
"It's not going to hurt you. Any kind of driving is always going to give you some experience, so I don't see what's the issue.
"It's been working well this year, so as long as it doesn't disturb what you're doing in Formula One or whatever you do, I don't see that there's any problem," added the 2007 world champion.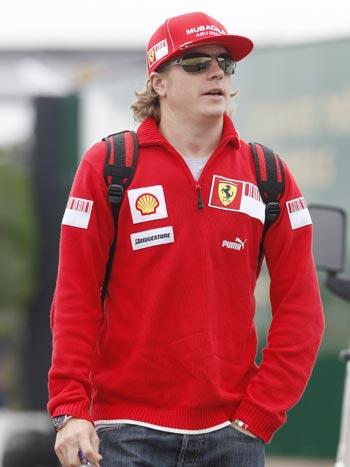 Sunday's race will be Raikkonen's last for Ferrari after three years with the Italian team and he refused to be drawn on his future.
"Basically I have a few different options and we will see what is the best one overall and then make my decision," he said.
"It (rallying) is definitely one of them, but I mean it is not just Formula One and rallying. There are other things I could do and we will see what happens."
Asked whether his plans might include taking a year out, he replied: "I can if I want. I can do whatever I want, but like I said before, I haven't made my decision what I want to do yet."
The 30-year-old competed in this year's Finnish round of the world rally championship in a Fiat after also entering three non-championship rallies.
Since his departure from Ferrari was announced, with Renault's double world champion Fernando Alonso taking his place, Raikkonen has been linked to a return to his former team McLaren.
Toyota have also made the Finn an offer.
Raikkonen was his usual impassive self when asked his thoughts about leaving Ferrari.
"It is not any different than a few races ago. I don't have a contract any more with them. It is the last race and we try to make a good result and we will see what happens in the future," he said.