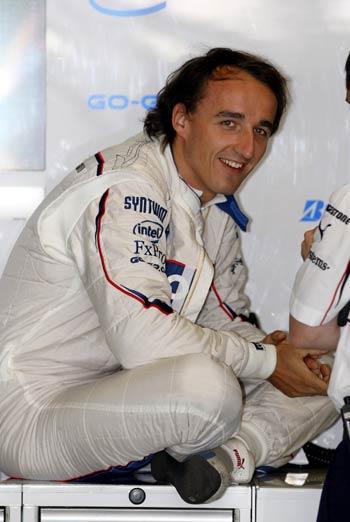 Fernando Alonso has backed Robert Kubica to replace him at Renault after the double Formula One world champion joins Ferrari at the end of the season.
Renault said in a statement earlier on Thursday they would make an announcement about the Spaniard's successor next week, after Sunday's Japanese Grand Prix.
Pole Kubica, currently with BMW-Sauber, is widely expected to join the French manufacturer, who will be racing under a suspended permanent ban until 2011 due to the team's role in a race-fixing controversy.
"You know how I rate Kubica," Alonso said at Suzuka.
"He's one of my best friends and I think one of the best drivers in the world.
"So if they have any chance, I recommend him," he added.
Kubica said he was 90-95 per cent certain he would get the drive he wanted next year, although he had yet to sign any contract and was still negotiating with his current team.
"I haven't made my choice yet," he said.
"So for me there is not 100 per cent confirmation where I will be and we will have to wait.
"It takes a bit of time to fix anything, to make a deal," added the 24-year-old, who won last year's Canadian Grand Prix.
"I think now is the period where you have to decide and in the end, from a driver and team point of view, it is better to close the deal."
Renault, who have not won a race since last year's Japanese Grand Prix and whose other driver is French rookie Romain Grosjean, wished Alonso well.
"The close relationship that Renault and Fernando have enjoyed has been one of the most successful in Formula One, culminating in back-to-back drivers' and constructors' world championships in 2005 and 2006," the statement added.
"The team and Fernando's focus is now on finishing the season on a high note with some strong results in the remaining races."