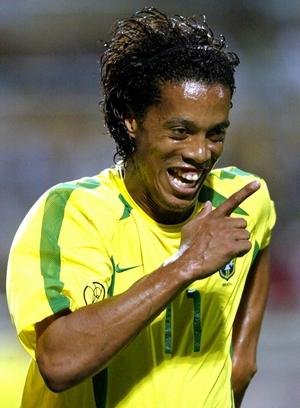 Brazil forward Ronaldinho was named as World Player of the Decade by prestigious magazine World Soccer on Thursday, while Argentine forward Lionel Messi was named their World Player of the Year.
Ronaldinho won the accolade based on the votes cast by readers in the 10 annual votes between 2000 and 2009 being converted into points.
The Brazilian, who was the magazine's World Player of the Year in 2004 and 2005, finished ahead of Messi and Cristiano Ronaldo of Portugal and Real Madrid.
Barcelona, the European club champions, won the Team of the Year award.
Messi, winner of the 2009 Ballon D'Or award, is the first Argentine to win World Soccer's World Player award since Diego Maradona in 1986 and he led a clean sweep of Barcelona players in the player awards, ahead of team mates Andres Iniesta and Xavi.
After just one season in charge of Barcelona, Pep Guardiola was voted Manager of the Year, a clear winner ahead of former Wolfsburg coach Felix Magath and Manchester United's Alex Ferguson.