Indian men's team wins historic bronze in TT
August 28, 2018 14:37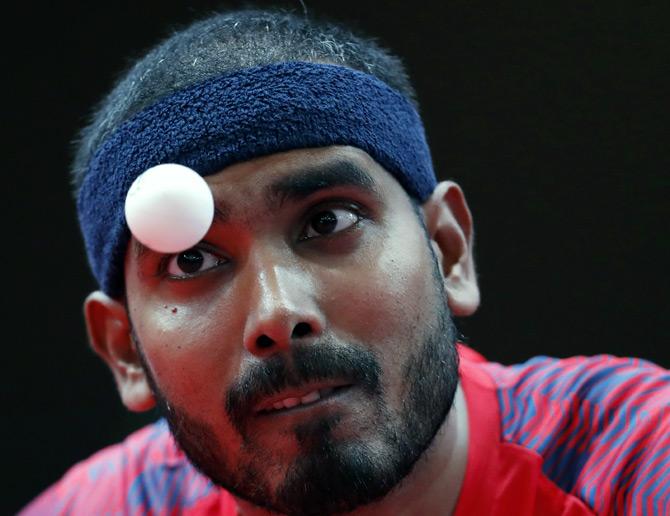 The Indian table tennis men's team settled for a historic bronze medal after losing 0-3 to South Korea in a lop-sided semifinal at the 18th Asian Games.

The team comprising G Sathiyan, Achanta Sharath Kamal and A Amalraj couldn't put up a fight against the mighty Koreans, who set up a summit clash against defending champions China in a repeat of 2014 edition.

Rising star G Sathiyan, ranked 39, suffered a 11-9, 9-11, 3-11, 3-11 loss to Lee Sangsu in the opening game as India lagged 0-1.

Experienced Sharath Kamal, World No. 33, was then entrusted with the responsibility to bring India back in the game and he did put up a fight before going down 9-11, 9-11, 11-6, 11-7, 8-11 to Young Sik Jeoung in the second match as South Korea lead the tie 2-0.

In the deciding third game, Amalraj was beaten 5-11, 7-11, 11-4, 7-11 by 22-year-old Woojin Jang as South Korea clinched the tie 3-0.

India had yesterday defeated fancied Japan 3-1 in the quarter-finals to assure the country its first-ever Asian Games medal in table tennis.

India did not have a single medal in the sport which was introduced in the Games program in 1958. The likes of China (61 gold), Japan (20) and South Korea (10) swept the medals for long time.

« Back to LIVE