Commonwealth Games Federation chief Michael Fennell has rubbished CWG Organising Committee Secretary General Lalit Bhanot's view that the other nations' standard of hygiene is different from that of India, saying his opinion was "unacceptable".
"That was unacceptable. Hygiene has no nationality. It's same all over the world," Fennell said.
A concerned Fennell had recently wrote to Cabinet Secretary KM Chandrasekhar, saying that the Athletes' Village has "shocked" many Commonwealth officials due to unhygienic conditions.
But Bhanot had said that India should not be ashamed of as "it was just a matter of difference in perception of cleanliness".
"It is not such a big issue which we should be ashamed of. This will not affect the Games," Bhanot had said.
Fennall also feels that India talked big regarding the preparations of the quadrennial mega event without fully knowing how long it would take to build the infrastructure.
"India made ambitious promises without knowing how long it will take. That's why people are disappointed. It has been a difficult journey. India is a successful country, but in terms of hosting international events it ought to be a learning experience," Fennell told Karan Thapar on 'Devil's Advocate' on CNN-IBN.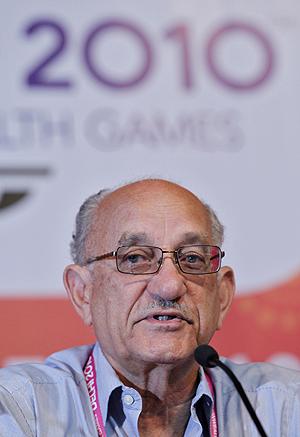 "There were a lot of weaknesses but no shortage of commitment. They desire to do the best but did not understand the complexity of the requirements. They were little reluctant to accept outside views," Fennell added.
The CGF boss attributed the delay in the Games' preparation to India's lack of experience in holding an event of such a magnitude.
"Wherever you go culture is different. It was different in Kuala Lumpur (1998), Manchester (2002) and then in Melbourne (2006). India is different. But there is lack of experience," he said.
"No question that (Suresh) Kalmadi is a charismatic leader and he ran a successful bid to win the Games. But thereafter it required a different approach," he added.
Fennell was not also ready to accept Australian Olympic Committee President John Coates's view that the mega event should not have been awarded to India.
"No (I don't agree), everybody is entitled to an opinion. Then he said we need to move on. We do not want a situation where the largest country in the Commonwealth not given an opportunity to host the Games," Fennell said.
"There has been concern about several buildings and there is no question that the work left on some of the buildings is extensive.
"Considerable amount of work has been done. The dining room and the kitchen includes those destinations which are just first class," he added.