Rooney tops Dream Team list
Last updated on: June 8, 2010 15:28 IST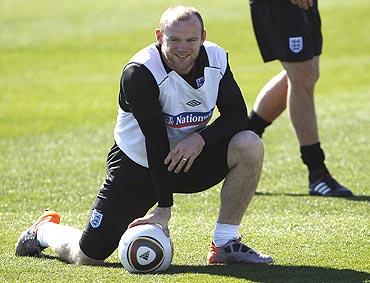 England ace striker Wayne Rooney, who has been playing catch up game with his Portuguese rival Cristiano Ronaldo, has closed the gap by edging the Real Madrid ace out of the World Cup Dream Team.
Rooney's string of sensational performances this year has seen him start to challenge Ronaldo and Lionel Messi as the greatest player on the planet.
Villa second most popular
Last updated on: June 8, 2010 15:28 IST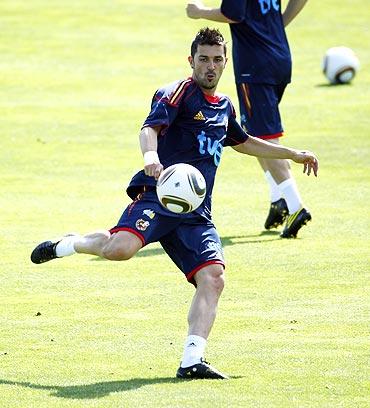 It's no surprise to see him topping the list as the most popular player in 250,000 pounds World Cup Dream Team, The Sun reports.
Barcelona's new signing David Villa is not too far away.
The rest of the top 10 sees a mixture of some of the leading talents in world football along with one or two surprise inclusions.
Messi also included in Team
Last updated on: June 8, 2010 15:28 IST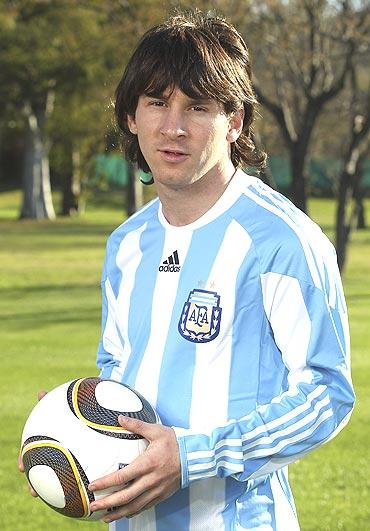 Messi is the fourth most popular player chosen so far but was squeezed out of the top three picks by his Argentine compatriot Martin Demichelis.
Manuel Neuer is another seen as a must have and the Schalke 04 goalkeeper is expected to be the man responsible for keeping the German defence in tact.
Kaka's qualities deck Dream Team
Last updated on: June 8, 2010 15:28 IST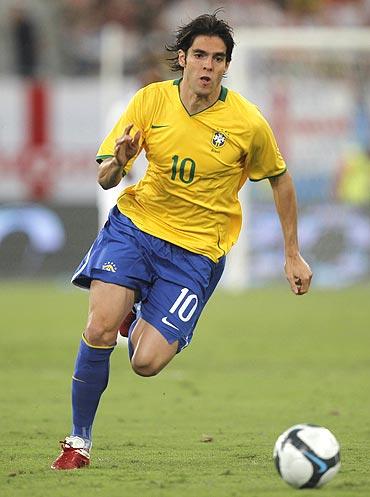 The rest of the top 10 consists of some real quality with Robin Van Persie, Frank Lampard, Kaka and Luis Fabiano all in high demand.
A surprising inclusion in the Dream Team is England's wnger/striker Aaron Lennon.
Most popular players in the Dream Team:
1. Wayne Rooney
2. David Villa
3. Martin Demichelis
4. Lionel Messi
5. Robin Van Persie
6. Frank Lampard
7. Manuel Neuer
8. Aaron Lennon
9. Kaka
10. Luis Fabiano.
Source: ANI