Who turned it Barcelona's way?
May 28, 2009 17:25 IST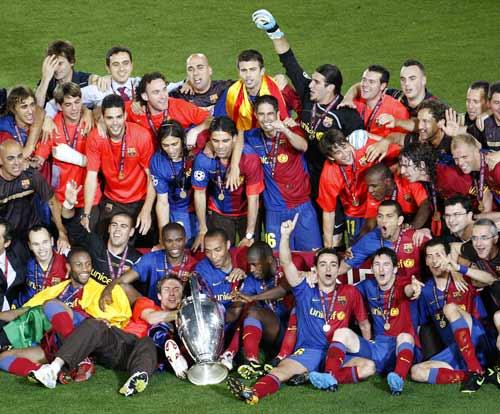 The dream Champions League final did not materialise as Manchester United showed rare stage fright and Barcelona won without having to produce a stellar performance.
All the talk had been of the final most neutrals wanted, both teams the champions of their countries and blessed with the world's greatest attacking talent.
But the curtain fell timidly on Manchester United's European reign as the Catalans won the trophy for the second time in four years and third overall courtesy of a regulation 2-0 victory.
Guardiola, The Great!
May 28, 2009 17:25 IST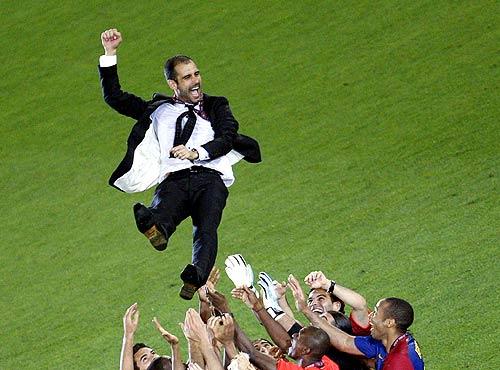 From the moment Samuel Eto'o grabbed the early opener, the script looked ready for 38-year-old Pep Guardiola to seal European football's top title in his first season as coach.
His team completed the treble following their domestic league and cup successes, the first time it has been done in Spanish football.
Barca's grand treble
May 28, 2009 17:25 IST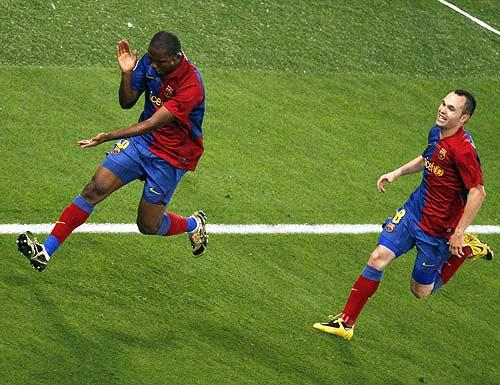 Few would argue they are worthy of that honour given the stunning displays this season which have left defenders and spectators dumbstruck.
Wednesday's showing in Rome was not out of the top drawer but the Catalan party-goers will care little, especially after they edged through in stoppage-time in the semi-final of attrition against Chelsea.
Messi mesmerizes
May 28, 2009 17:25 IST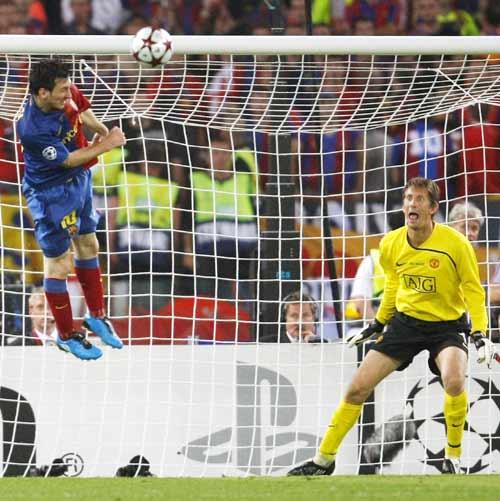 Lionel Messi, playing in the middle of the front three between Eto'o and fit-again Thierry Henry, made good runs but did nothing extraordinary.
That a man of his size was given space by Rio Ferdinand to head home Barcelona's second on 70 minutes from eight metres was significant.
If Barcelona were able to dictate terms it was, in the main, due to the tireless Andres Iniesta in midfield. Iniesta was instrumental as the Catalans controlled midfield to claim their third European Cup with relative ease.
Tell us what you felt about the final. Who was your player of the final? Messi or Iniesta? Or Puyol? Share your impressions: