Maria Sharapova's latest fashion statement
June 18, 2009 10:55 IST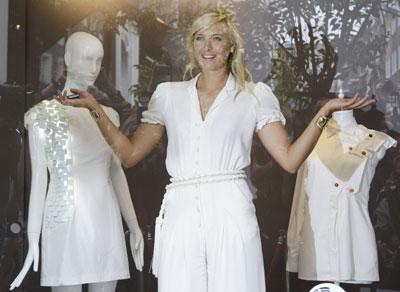 Tennis was the last thing on former champion Maria Sharapova's mind just five days before Wimbledon as she posed in the window of a luxury department store on Wednesday.
In a 'snow white' avatar
June 18, 2009 10:55 IST
Wearing a white v-necked jumpsuit and a pair of brown high heels at the central London store, the 22-year-old was on hand to lend her support to a young fashion student who had designed a blinking dress.
Elegance personified
June 18, 2009 10:55 IST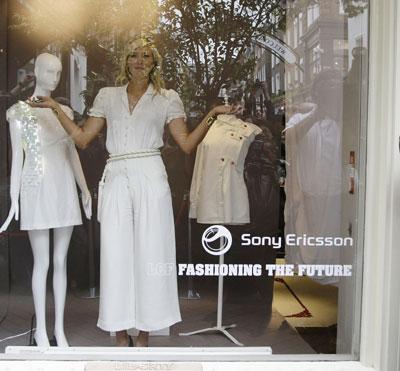 Sharapova, who has won three grand-slam titles, returned to singles play last month after a nine-month layoff with a shoulder injury.
She participated at the Warsaw Open before reaching the Roland Garros quarter-finals.
Whispers at Wimbledon
June 18, 2009 10:55 IST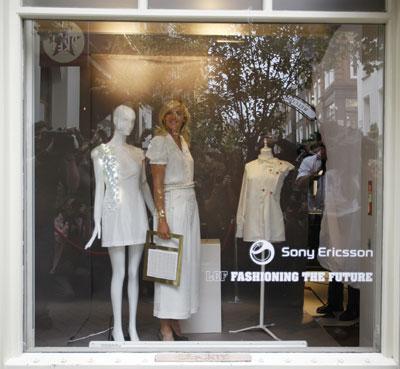 "Why not," Sharapova told Reuters in a television interview earlier this month of her prospects for winning another Wimbledon title.
"I think if it wasn't a possibility I probably wouldn't be playing."
Sharapova, who won at Wimbledon in 2004, last year was eliminated in the second round by compatriot Alla Kudryavtseva, who was at the time ranked 154th in the world.
Source:
© Copyright 2022 Reuters Limited. All rights reserved. Republication or redistribution of Reuters content, including by framing or similar means, is expressly prohibited without the prior written consent of Reuters. Reuters shall not be liable for any errors or delays in the content, or for any actions taken in reliance thereon.