International Olympic Committee (IOC) President Jacques Rogge will provide a much-needed lift for the troubled Commonwealth Games when he visits the site of the multi-sports gathering on Friday.
The 68-year-old Belgian will be accompanied by wife Anne, Chief of Staff Christophe de Kepper and around 20 other leading IOC officials, deputy chairman of the Games Organising Committee Randhir Singh said on Thursday.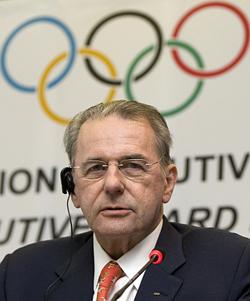 "Jacques Rogge has been a great supporter of not only the Delhi Games but also the Indian Olympic Association," IOC member Singh said.
The IOC chief would remain in Delhi for Sunday's opening ceremony before leaving the next day, Singh added.
Rogge remains hopeful that the Games will be a success despite a messy leadup to the event, plagued by security issues and concerns over hygiene, corruption and overall mismanagement.