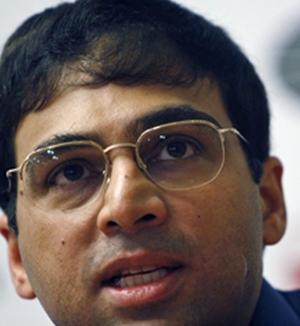 Viswanathan Anand won the World Chess Championship on Tuesday, beating Veselin Topalov in the final game of the 12-game match in 56 moves, in Sofia, Bulgaria.
The Indian Grandmaster won by a point: 6.5 - 5.5 to retain the crown he won in 2008.
Anand held the FIDE World Chess Championship from 2000 to 2002, at a time when the world title was split.
The 40-year-old became the undisputed World champion in 2007 and defended his title against Russian Vladimir Kramnik in 2008, thereby becoming the first player in chess history to win the world title in three different formats: knock-out, tournament and match.
The Spain-based Indian had a fair share of excitement in the build-up to his title defence, with the volcanic ash across Europe forcing him to undertake a 40-hour journey by road to get to Sofia.
He lost the first game unceremoniously with black pieces but drew level in the second.
The Indian ace won the fourth game to open up a one-point lead before the Bulgarian beat him for a second time in the  eighth game.
The remaining games ended in draws before Anand came up with his best with black in the last game for a sensational triumph.
Join us in congratulating the undisputed king of the 64-squares board.