Following India's not-so-impressive World Cup campaign, chief coach Jose Brasa on Thursday unveiled the roadmap for hockey's revival and demanded more control in the day-to-day running of the team.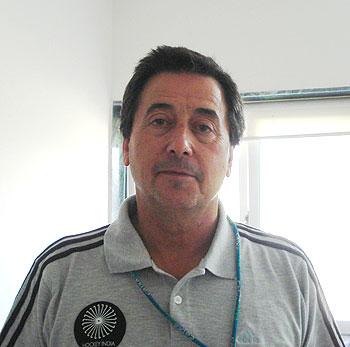 In an hour-long presentation titled 'Indian Hockey Plan 2010 April-December', Brasa outlined the need for all stakeholders to work together and create a healthy environment for the development of the game.
"All should work together, including Sports Authority of India, Hockey India, the national team and others for the well being of Indian hockey. There should be no ego issues, no protagonists, no political interferences and no economic interferences," Brasa said in his presentation.
"We need to propitiate, facilitate, insulate a solid internal positive motivation in the whole team, players and support staff to improve and strengthen our future," he said.
He also asked for full authority in all the decision-making process related to the national team.
"The head coach must be the general director of the national team with full power, control over everything. He should have his full say in players and staff selection, about captaincy, about annual planning and about the town where the camps will be settled," Brasa said.
"About the accommodation and lodging of the team, hockey facilities and gymnasium, team training material, gradation and daily allowances and budget control and decision in camps and trips.
"The coaches for under-21, under-18 and under-16 teams must also be selected by the head coach," Brasa added.
The Spaniard also asked Hockey India and SAI to act in a more professional manner if they wish to revive Indian hockey's past glory.
"I am just an employee and not an employer. My job is to give suggestions based on my experience and their job is to look into the advise and implement them as soon as possible.
We all have to think in one direction what is best for Indian hockey. I am working under the lines and it's up to bosses who have employed me to act," Brasa said.
 "All coaches must be properly paid on time, there must be money provision in advance for all camps and trips, need for full time professional team manager, professional hockey coaches and staff.
"There should be proper gradation of players, proper food for elite athletes, good and modern accommodation facilities when team visits outside or playing in India, insurance and general care, good sponsors and sponsorship, good training material and training facilities," he said.
"There must be one executive professional person in SAI and one in Hockey India (HI) who can be contacted in the hour of crisis. They also need to find new talent all around India and build training centre academies to impart skills and knowledge to the selected players," the coach added.
Brasa also said that players should keep themselves at bay from external forces which might act a deterrent in their performance.
"There is love, confidence, friendship, unity and ego which comes under positive internal motivation and money, notoriety, fame, reputation and glory which were guided by external positive motivation. You need to understand that internal motivation is the main force behind every team's success story," he said.
"Negative internal motivations are pressure, fear, insecurity, ridicule and self-mistrust and negative externals are loose-property, loose fame, crowd, miss reputation and loose sponsors. Please ignore these things for the game's sake," he added.
Brasa said that a proper domestic set up is the need of the hour to unearth new talents.
"We need to start the hockey league (December 2010 to February 2011), state under-14 and under-18 selection championships soon.
"We also need to organise goalkeepers and drag-flickers camp here next month," he elaborated.
"If we want good results, we need to change lot of things in Indian hockey. We have to start from somewhere and I think the time is ripe. We should start the reconstruction phase now otherwise desired results are not possible," Brasa said.
Outlining the future plans of the national team, he said he was planning an exposure trip to Canada in June after the Azlan Shah Cup to be held in Ipoh, Malaysia next month.
"We need four-five weeks good training. We want to play more matches before the Asian Games in November. After Canada, if it happens, we will go on Europe tour in July. We would like to play Australia, Spain, Holland, England and Germany before the Champions Trophy," Brasa said.
Asked whether the players revolt had anything to do with the poor showing in the World Cup, where they finished a lowly eighth, Brasa said, "There were multiple factors related to World Cup performance. But if the players thought that was the right time (to go on strike), they were right in their decision. You can't blame that for finishing eight."