McLaren were fined $10,000 and issued with a reprimand on Saturday after Lewis Hamilton stopped on the track immediately after taking pole position for the Canadian Grand Prix.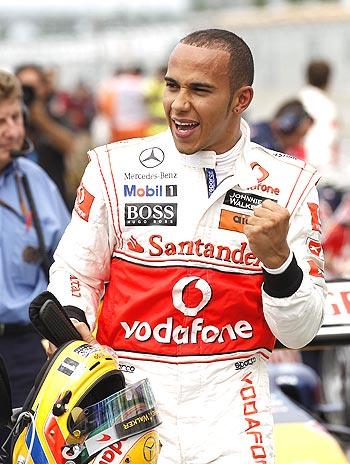 The Englishman was so short of fuel after a blistering final lap that ended Red Bull's run of seven poles in a row that his team ordered him to stop on the circuit as he was driving back to the pits.
McLaren team principal Martin Whitmarsh said they were concerned there may not otherwise have been enough in the tank to provide a sample, as required under International Automobile Federation regulations.
"We've accepted it, we'll pay it, and we'll move on," Whitmarsh said.
"We have complied with the regulations, we didn't set out to do this."
"It wasn't Lewis's fault. We had a choice, we could have come back to the garage but having done so we would have been short of fuel on our sample so we chose the decision that the regulation requires us.
"We thought that was the dominant requirement rather than an FIA memo."
Formula One's governing body, which had issued a memo to teams the previous day warning them they had to return their cars within a certain time, took a dim view after qualifying and ruled that McLaren had breached an article of the sporting regulations.
Hamilton, whose rollercoaster day included a brush with a concrete wall during the practice session, climbed out of the cockpit and began pushing his McLaren along the road before hitching a lift with a safety car.
"I switched the car off and I was rolling. I got out and started pushing it and it felt great actually," Hamilton said.
"It was quite a unique experience and I'm sure I won't forget it."