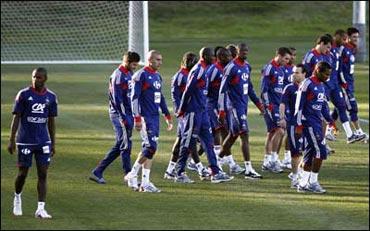 The 23 members of France's World Cup squad have been suspended for the country's next game, the French Football Federation (FFF) said on Friday.
The decision was taken during a meeting of the FFF's Federal council on the recommendation of new coach Laurent Blanc following the country's World Cup debacle, a statement said.
France's next international is a friendly against Norway in Oslo on August 11.
The country's World Cup campaign in South Africa was a total failure as France were ousted in the first round without a win.
Their exit followed a players' boycott of a training session in support of striker Nicolas Anelka, who was sent home for insulting coach Raymond Domenech.