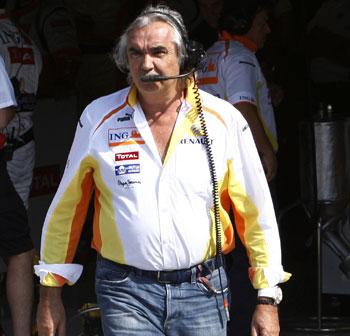 Flavio Briatore, former boss of the Renault Formula One team, had a life ban imposed by the sport's governing body overturned by a French court on Tuesday.
The Italian was banned by the International Automobile Federation (FIA) in September for his role in a plot to rig the outcome of the 2008 Singapore Grand Prix.
"The court ruled the sanction was illegal," the judge told the Paris court. Briatore was awarded 15,000 euros (£13,480) in compensation.
The FIA's legal team said it would probably be launching an appeal.
Brazilian Nelson Piquet blew the lid off one of Formula One's biggest scandals after being dropped by Renault in July when he told the FIA that he had been ordered to crash deliberately at the 2008 race in Singapore.
He said he had done so to bring out the safety car and help his Spanish team mate Fernando Alonso win the race.
Former champions Renault were handed a suspended permanent ban while engineering head Pat Symonds was banned for five years.
Briatore launched his legal case in October, claiming his right to a free and fair defence to the charges was flouted.