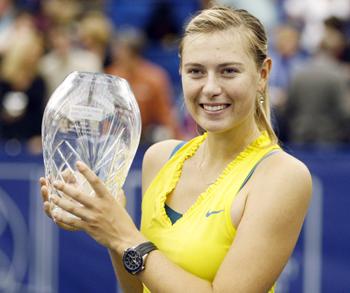 Top-seed Maria Sharapova breezed to a 6-2, 6-1 victory over Swedish qualifier Sofia Arvidsson to easily win the Memphis Championships women's title on Saturday.
The dominant Russian did not drop a set during the tournament as she won her 21st career title.
"I feel great. I came here for matches - I got five and I got the win, so it was a good week," Sharapova told reporters.
"I served and returned well, two things that are very important indoors."
Arvidsson, who won at Memphis in 2006, lost nine successive games from 2-2 in the first set.