A wide-eyed Mark Ladwig could only wonder what it would be like to be an Olympian when he turned up at the 2002 Salt City Games as a volunteer.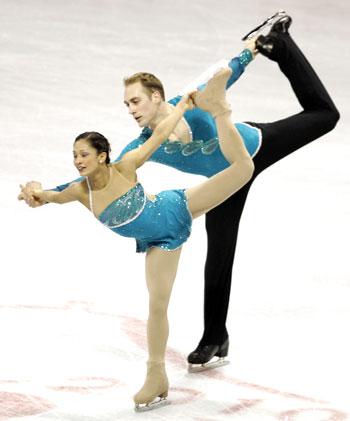 Eight years on and the 29-year-old American is about to realise his dream as he will be competing at the Vancouver Olympics in the pairs figure skating competition.
"It feels really good to have a credential around my neck again, the only difference is that it's now a different colour," Ladwig told reporters on Tuesday after coming into the news conference carrying a bag emblazoned with the 2002 Games logo.
"I totally empathise with the volunteers in the parking lot out here. I notice they were very young. I remember how cold it was out there.
"I have my little shoulder bag from Salt Lake here, I haven't been given anything in Vancouver to rival that bag."
While Ladwig is lapping up his 2010 experience, his leap from volunteer to competitor status seems to have rubbed off on one elderly volunteer in Vancouver.
"The experience now is being inside the rink looking out. It's fun sharing my experience with the volunteers here. I was laughing with one older gentleman and he said 'Well now I have to come back and compete at the Games'. I told him curling is definitely for him!"