The threat of a terror attack remains low for the Vancouver Winter Olympics with only a small contingent of demonstrators expected, the head of security for the Games said on Wednesday.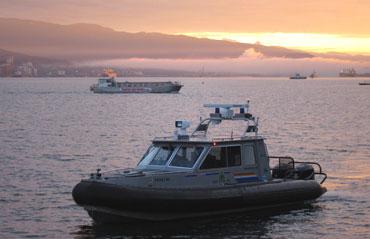 Anti-Olympic groups in Vancouver are planning a series of protests during the Games, which begin on Friday, and predict it will draw anti-globalization activists from across Canada and the US.
Up to 1,400 people are expected to be protesting during the Games according to Bud Mercer, head of Olympic security.
A demonstration of that size on the opening day of the Games would be large by Vancouver standards, but they would be dwarfed by the 100,000 people expected to crowd into the city's downtown core for the event.
Police got a test on Wednesday when about 150 people surrounded a building where Canadian Prime Minister Stephen Harper was due to speak. The protest ended peacefully.
Harper is in Vancouver for the Olympics and the protest was against his efforts to shut down INSITE, North America's only sanctioned facility for users of injection drugs that local officials want kept open for medical reasons.
Police have said they will not stop lawful protests, but will not tolerate civil disobedience aimed at disrupting the Games - such as blocking streets to stop visitors or athletes from reaching venues.
"If it is legal today it will be legal tomorrow. If it is illegal today it certainly will be on (opening day)," Mercer said.
Canada has budgeted C$900 million ($846 million) for security during the Olympics.