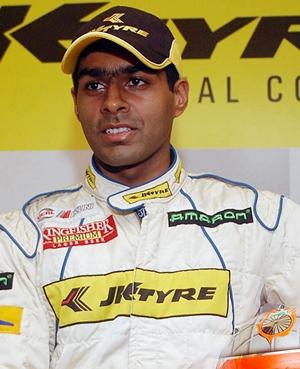 India's Karun Chandhok has been pencilled in to be the first driver to lap South Korea's new Grand Prix circuit in a Formula One car next month.
Despite concern the circuit will not be ready for a debut race scheduled for October 24, Chandhok said in a statement on Thursday that he has been asked to drive a Red Bull show car around the track on September 4.
The Indian, who has raced for the Hispania team this season but is not competing in Sunday's Belgian Grand Prix, is a former Red Bull junior team member.
"The team's regular drivers weren't available due to prior commitments so I was happy to fill in," he said.
"It'll be a real honour to be the first driver to drive around the new Korean circuit. The layout looks quite good fun on paper and I look forward to driving a race-winning car there next weekend."