England's star middle distance runner Lisa Dobriskey says she is keen to defend her 1500m Commonwealth Games gold in Delhi but an injury-hit season has left her in two minds.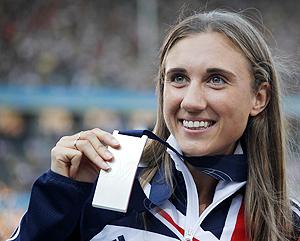 The 26-year-old, who is also a silver medallist from last year's World Championships, did not have a very good European Championship campaign failing to win a medal.
Dobriskey said she is weighing her options ahead of the Commonwealth Games as she does not want to stretch herself too much.
"I'm quite positive about it. I'd like to do it. The only downside is that it makes the season so long. That delays the winter preparation and then you're stepping into next year a little bit," Dobriskey was quoted as saying by the London press.
"But I think it can be done. We just need to go through all the pros and cons and really sit down and look to see how the training will fit in and how I'll respond just coming off a championship," she added.
Dobriskey said winning the gold in the Melbourne edition of the Games is the highlight of her career.
"As a championship I just loved every minute of it."