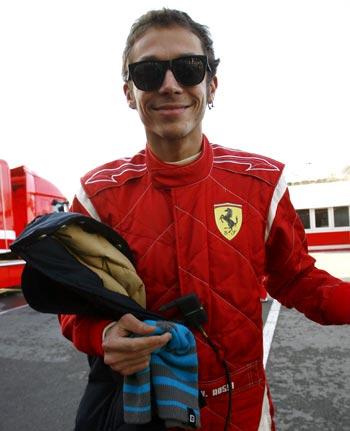 Ferrari still want MotoGP world champion Valentino Rossi to race for them next year if they manage to change Formula One rules and enter a third car.
"We want a third car and I would do everything to have Valentino. When he wins this year's MotoGP, enough is enough, he must also win in Formula One," Ferrari president Luca Montezemolo told reporters.
Montezemolo also denied there is tension between drivers Fernando Alonso and Felipe Massa after an inconsistent start to the season, saying: "They know they race for Ferrari and not for themselves."