Rubbishing claims of a breach of contract by his previous sports management firm, Olympic and World Championship bronze medallist Vijender Singh on Saturday asserted that he was well within his rights to ink a multi-crore deal with Percept.
Vijender has been signed by Percept for a deal worth Rs 5-6 crore, infuriating his previous management firm Infinity Optimal Solutions Pvt Ltd, which claimed that it holds the exclusive rights to manage the dashing boxer until 2015.
But Vijender said he was entitled to end the contract when he wanted.
"My contract with IOS had a clause that if I don't do well, they can end the contract with me but the same applies to me as well. I don't think they are managing me properly, so I have signed up with Percept," Vijender said.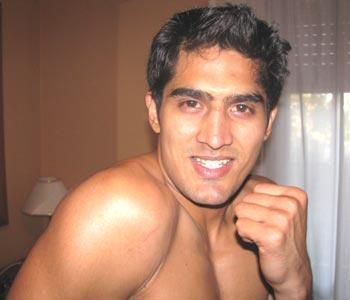 "More than me benefitting from IOS, I think they have benefitted immensely since my Olympic medal. Now, if they want to make an issue out of it, I am not concerned. They can do what they want," he added.
Reacting to Vijender's deal with Percept, the IOS said in a statement on Friday that it is dismayed and amazed at the news since the Haryana boxer is still contractually and legally bound to them for the next six years.
"IOS wishes to clarify and categorically state that IOS has signed an exclusive Client Representation Agreement with Vijender Singh on September 15, 2005 for a period of 10 years (till September 2015).
"With the signing, IOS holds the exclusive rights to represent him in all the commercial possibilities that can emanate from such a relationship," the company said in a statement.
Vijender said there was no breach of contract in ending his association with IOS.
"I have to see my interests and pick the company that benefits me. And I think Percept can manage me well," he said.
As part of his deal with Percept, Vijender would promote adventure sports in the country through TV shows and ground events.