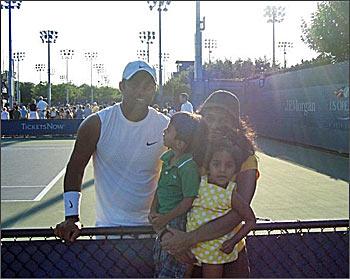 Reader Krishna Prasadh sent us this picture
Hi,
We met Leander Paes at the US Open 2009 when he was practicing; very nice and down-to-earth guy, came to us and said, 'Hi'.
We asked for a picture and he said, 'Sure'.
It is my wife Samyuktha and my kids, Rohan and Sashna, in the picture with him.
Regards, Krishna