After many denials, Max Mosley, whose 16-year tenure as the president of FIA would end this month, has finally decided to come out with an autobiography, which will reveal many secrets about him and the sporting world.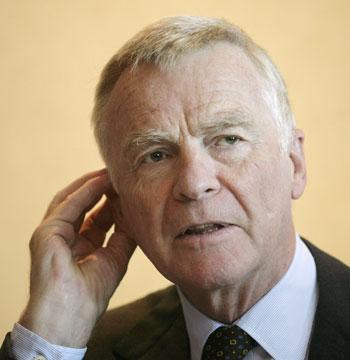 Mosley is expected to write about his fascinating childhood and last year's sex scandal, which had claimed that he had enjoyed sessions with prostitutes.
"When I tell the truth, there are some people that will be very annoyed," The Daily Express quoted Mosley, as saying.
"I believe there is much more to it than one lady. Most likely it will be something to do with motor racing," he added.
Mosley's book might also include details of how he coped with the death of his 39-year-old son, who died due to a suspected accidental drugs overdose.
The 69-year-old further said that it would be a big relief to retire from the post as the president of the governing body for Formula One and other international motor sports.
"Retirement will be a big relief. The work is absolutely non-stop and I always feel I haven't really done what I should've done. And I am tired of the battling," Mosley said.